Around Bosco: Stronger As One, Joined In Hope, Brave At Heart; How Members Of The Bosco Community Prepare For End A Successful Season Of Benevolenza During The COVID-19 Pandemic
by Pedro Ochoa
Different members of our community at Bosco are preparing to make a difference in these season of Benevolenza both locally and internationally.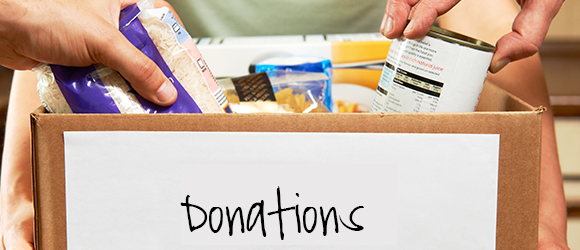 The Season of Giving just got a little more brighter and joyful! The second opportunity of giving during the Season of Benevolenza has started with the Toy Drive. There will always be a time for you to be able to donate, as there will be toy bins in front of the school until December 17th.
We are approaching the end of the Season of Benevolenza, the season of giving, with the Toy Drive being part of the last event! The Toy Drive has been going on for more than 25 years at St. John Bosco High School, and it is only getting bigger every year.
"[The Toy Drive] is important because it allows us as Braves to reach out to the larger community and share what we have with others. Us Braves, are called to be men of service, and it allows us to actually live it out in a concrete way" said Christian Service Coordinator Mr. John Weinandy
The Season of Benevolenza is more than just giving. It is about the realization that comes out after giving food cans, toys, or blood (prior to Covid). It's about the smiles that are getting put onto childrens' faces, the stomachs that are getting filled, and the people that are being saved
"It is always important to give. As Bosco students, we are always called to give", John Udabe, the Christian Service Chair, said that the Toy Drive is a good way to be selfless. 
Just because you cannot go and donate physically, does not mean that you can not practice being Bosco Men of Service. This pandemic has been rough for many, and this has caused some families to have financial struggles. There is always some type of service that we can do at all times.
"We receive so much, but it's important to expand to the community instead within ourselves, to connect with others," said Assistant Christian Service Coordinator Brother Quang. 
If a $20 toy is too expensive for one person, partner with a few buddies where everyone pitches enough money to buy one gift.
For the people that don't have the budget, there is always something you can do from home. You can email or talk to a neighbor and ask them how they are feeling, especially during this time of lockdown. Another way to give in service is by reflecting on God's Scripture. There is always a way to practice being Bosco Men of Service. 
"The toy drive is super special because we are helping bring joy into children's lives. We are impacting people our age or kids younger," said John Udabe
Last year, the Christian Service team partnered with the South Gate Water Department to give these toys to families in need. The South Gate Water Department Toy Drive is a toy run that has been going on for over seven years and is formed by St. Helen School, themselves, and us! The main goal for them is to help families that are not able to provide a good Christmas for their kids. The Water Department helps these families by putting smiles on children's faces with a boxload of toys from Santa Clause. 
This year, because of the new Covid-19 guidelines, we are unable to go on a big toy run like last year. In fact, we will be donating these toys to St. Jude's Children's Hospital and other families that won't be able to provide a Christmas for their kids.
Like every year, the toy needs to be new and unwrapped with a price range of  $15-$20. Each class will have a specific range of students' ages for the donation of toys.
Freshmen: Girls ages 1-7
Sophomores: Boys ages 1-7
Juniors: Girls ages 8-16
Seniors: Boys ages 8-16
(Monetary Donations are also welcomed)
In addition to this Bosco Toy Drive, there are other giving drives happening around Bosco.
The Varsity Club is hosting the Blanket Drive for the homeless. There are bins outside of campus ready for collection.
The Spanish Honors Society and Key Club are hosting a masks and shoe covering project. The members of the club are donating boxes of masks and shoe coverings to Spain and Guatemala. In addition to the self donations, they have decided to promote this service project outside of just Bosco and ask small businesses around the community to donate.
The Season of Benevolenza ends on December 17th with the Toy Drive. This does not mean that us as Bosco Braves can't give. There will be many more opportunities to give in the future! Go out and put a smile on someone's face. Not only will you make their day, but it can make a difference in your life as well!