Sports: Geaux Tigers
by Lucas Garrison, Sports Editor
LSU overcomes shaky start to roll over the Clemson Tigers. Joe Burrow was nothing short of immaculate for the majority of the game as Coach O gets his National Title. However, this game has seemingly ended with two things, one Joe Burrow sealed himself as the number one pick in the 2020 NFL Draft. The second fact being, is Trevor Lawrence as great as we thought he was?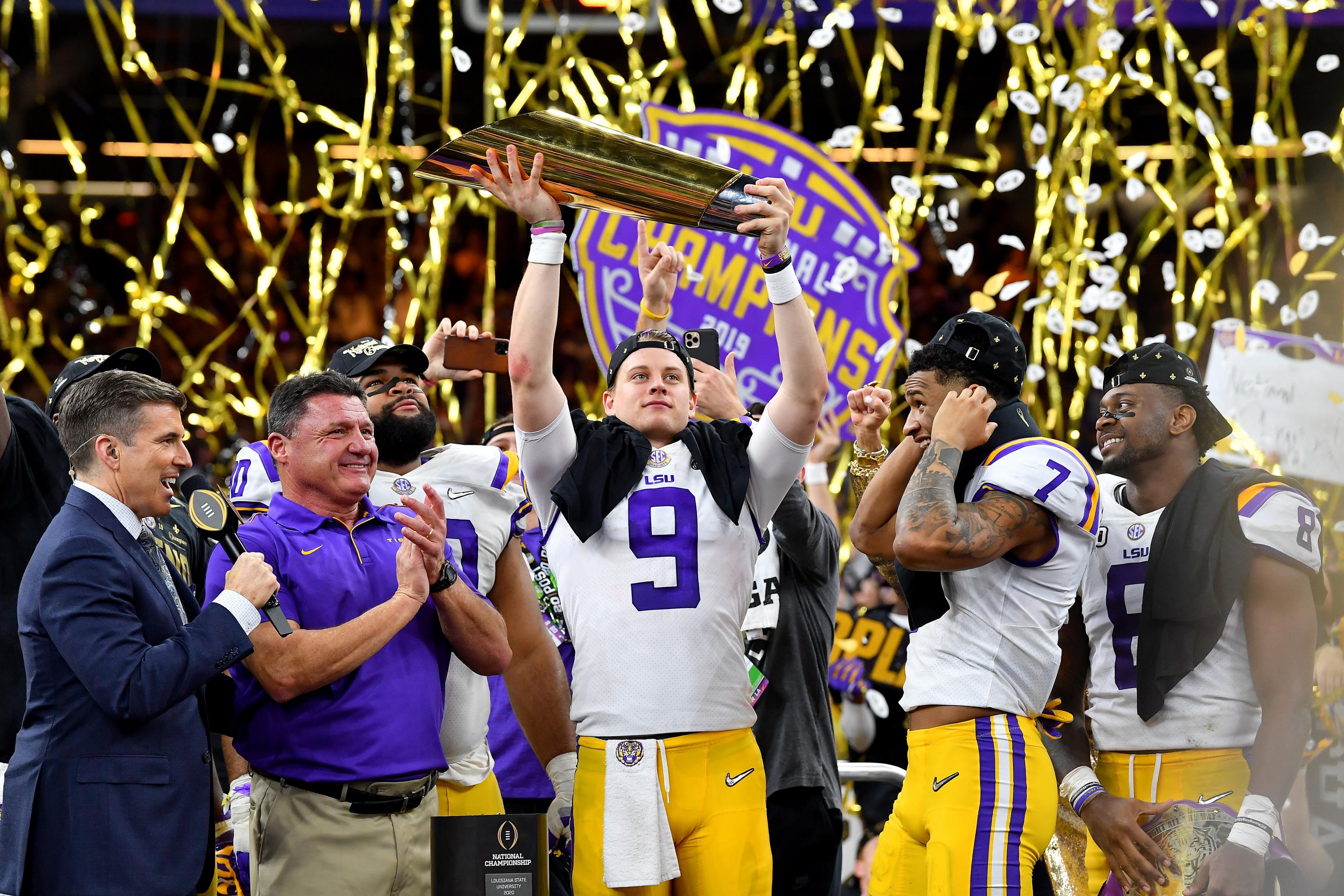 In the first quarter, LSU was struggling to keep pace with Clemson as it looked like Trevor Lawrence and Clemson were gonna keep up their undefeated streak. The Clemson Tigers and LSU Tigers both began the game with back to back defensive stands and punts. Until Clemson was able to strike first with a 1 yard Trevor Lawrence run for 7. This touchdown left a lot of questions in LSU fans and the announcers' heads, what is happening to Joe Burrow, as he was making passes out of character. This included missing wide-open receivers, and through a very wobbly ball.
Then in the blink of an eye, Joe Burrow answered Trevor Lawerence TD with a 52 yd back shoulder through to Ja'marr Chase. Chase had an impeccable game finishing with 9 receptions, 221 receiving yards, and 2 touchdowns.
However, the seemingly unstoppable LSU Tigers all of the sudden were facing down the barrel of a 17-7 deficit with 10:38 left in the second quarter. LSU then would answer with a Joe Burrow TD run, a Ja'marr Chase TD reception, and a Thaddeus Moss TD reception to go up 28-17. All this offensive success, however, was backed by their outstanding defense.
Heading into halftime, many people thought we were going to see a shot for shot second half. However, this could not be farther from the truth.
Clemson did open the second half by forcing a three and out against the LSU offense which allowed Trevor Lawrence and Clemson Tigers to march down the field and score. Travis Etienne(RB, Clemson) capped off the strong opening drive by Clemson with a 3 yd touchdown run. Then after the touchdown head coach Dabo Sweeny left his offense on the field to attempt a two-point conversion. 
Lawerence then after scrambling around for several seconds, which felt like an eternity, Lawerence then would sling one into the hands of Amari Rodgers to cut the lead down to a score of 25-28 LSU. 
After this score, you would not see Clemson hit the endzone again. Burrow continued his spectacular performance by capping off a 3-minute drive with finding Thaddeus Moss for his second TD reception of the game. Moss as of late has been nothing short of a TD machine just like his father Randy Moss. Moss a Junior, has the option of coming out for the NFL Draft this season, however, he can also return to LSU. Either way, whenever Moss declares for the NFL draft, whatever team lands him will be adding a large target for their QB as well as adding an additional blocker.
Burrow, and the LSU Tigers would then march down the field one more time for yet another passing touchdown this time finding Terrance Marshall Jr. for a 24-yard touchdown. The highlight of the drive was when Joe Burrow, would run off the field pointing at his right ring finger saying time to fit me.
LSU would cap off the game by forcing one more punt and stripping Trevor Lawrence of the Ball allowing LSU to run out the clock and hold up the College Football Playoff National Championship Trophy.
Joe Burrow ended the night with being the record holder, for the all-time college football touchdown leader with 60 total on the season. Joe Burrow is an all-star talent, and will most definitely be someone to change a franchise around.