News/Op-Ed: Inside The Faltering Legal Battle Spearheaded By President Trump In An Attempt To Contest The 2020 Presidential Election Results
by Joshua Hernandez, Editor-In-Chief
After Former Vice President Joe Biden's election victory was officially called on November 7, 2020, President Trump and his legal team filed a multitude of lawsuits in key battleground states as they levied accusations of voter fraud in an attempt to contest the election results. Almost two weeks later, here is where President Trump and his melting legal pursuits stand as the Presidency has officially escaped his grasp.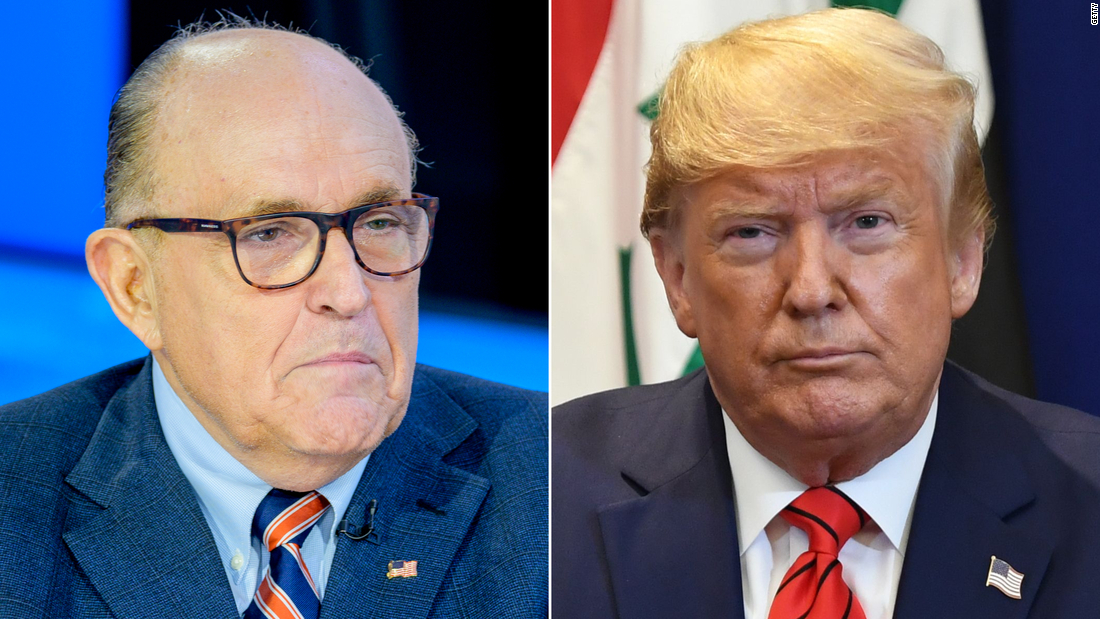 Despite former Vice President, and now President-Elect, Joe Biden winning the election in a relatively convincing fashion, at a presumed electoral college vote of 306 to 232 – the exact same numbers seen in the 2016 Presidential Election – President Trump and GOP Members of Congress immediately began to doubt the legitimacy of Vice President Biden's victory and in turn, the democratic process of voting that has been featured in the United States since George Washington was unanimously elected President in 1788.
In an election that was as chaotic, exhausting and unpredictable as expected, both President Trump and President-Elect Biden set milestones never before seen in US election history. As of now, President-Elect Biden has 79,661,770 million popular votes compared to President Trump's 73,685,981 million popular votes – an overwhelming 6 million vote lead. The tallies received by both candidates are the first and second most popular votes obtained by presidential candidates in US Election history, respectively.
Besides his historic popular vote numbers, the President-Elect became the first Democrat since Bill Clinton in 1996 to win Arizona, flipping the state and its 11 electoral votes blue. Concurrent with Arizona's results, President-Elect Biden became the first Democrat since Bill Clinton in 1992 to win Georgia, flipping the state and its crucial 16 electoral votes blue.
Speaking of Georgia – which went into a recount due to tremendously slim margins, but was not the result of a President Trump lawsuit – President-Elect Biden has sealed his victory there after the recount confirmed that President-Elect Biden had, in fact, flipped the former Republican stronghold.
Additionally, the Rust Belt states of Wisconsin, Pennsylvania and Michigan, which President Trump stunningly flipped toward the red column against Hillary Clinton in 2016, was flipped back blue by President-Elect Biden, taking all of its combined 46 electoral votes.
Due to the successes of now President-Elect Biden in the election after months of President Trump's mudslinging, in which he stated that the former Vice President was "sleepy" and not fit to be President, the Trump administration's legal team decided to file lawsuits to contest the election results – even after declaring victory early – which has not gone their way thus far.
Essentially, President Trump filed major election challenges in the following states: Arizona, Georgia, Michigan, Nevada, Pennsylvania and Wisconsin.
As of today, here are where things stand with President Trump and former Mayor of New York City who now serves as the President's personal lawyer, Rudy Giuliani's, Hail Mary attempt to contest President-Elect Joe Biden's convincing victory.
Arizona: On Wednesday, November 18, Judge John R. Hannah Jr rejected efforts from state Republicans to request an additional audit in Maricopa County, the state's most populous county, just five days after rejecting an attempt by Republicans to delay the certification of results in Maricopa County, according to KXAN Austin. The Trump Campaign's lawyers hopes for a contested result in Arizona has been essentially shut, as even if Hannah Jr had allowed for an audit to take place, the votes would not have been enough to flip Arizona back to President Trump.
Georgia: As previously stated, the Trump Campaign's attempts to contest the results here were on Thursday, as a successful recount confirmed a final blow to President Trump's reelection hopes, with President-Elect Biden once again winning the peach state.
Michigan: On Thursday, the Trump Campaign dropped their case in the state they flipped in 2016 after Wayne County officials approved the results of the states largest county, effectively reaffirming President-Elect Biden's victory.
Nevada: In the state that took seemingly an eternity to count ballots, there have been no rulings in two cases filed by the Trump Campaign – one that seeks the approval of a state Judge to block statewide certification of a Biden victory, and another that claims votes were cast on behalf of deceased people, so the state should nullify the votes and undergo a recount. While it will be a developing story as a decision from a state Judge looms, it may not truly matter after President-Elect Biden's official victory in Georgia on Thursday.
Pennsylvania: After President-Elect Biden flipped back the state to the Democrats, a lawsuit filed by the Trump Campaign attempted to stop the state from certifying the election results after they claimed that Philadelphia – a Democratic stronghold – and six other counties in the state wrongfully allowed voters to fix issues with their mail-in ballots that would've been disqualified had they not done things such as signing their ballot. On Tuesday, Rudy Giuliani argued in court for the first time in over two decades after signing onto the case to continue the fight for President Trump. However, the Judge did not reach a decision yet, cancelling a hearing that was originally scheduled for Tuesday allowing Giuliani and the opposition to make new filings in the case this week.
Wisconsin: On Wednesday, the Trump Campaign filed for a recount in the counties that include cities such as Madison and Milwaukee, which are two Democratic strongholds, but allegedly (with no evidence to support the claim) had absentee ballots that were illegally meddled with in a state Biden leads by about 20,000 votes. A recount is set to begin on Friday and must be completed by December 1, which is the deadline the state has to certify the election results. Despite the state headed towards a recount after Trump shelling out $3 Million to only partially recount the state (presumably the aforementioned Democratic strongholds), Wisconsin officials continued to state that the Trump Campaign had no evidence to support their wild claims.
While it is possible for critics to contend that the election is not over yet, all the evidence states otherwise. As the days go by, President Trump's reelection bid slips further out of his hands no matter how much Rudy Giuliani and his legal team argue otherwise and the legitimacy of President-Elect Biden's victory and the democratic process of elections – which should have never been doubted to begin with – becomes clearer.