News/Op-Ed: As Inauguration Day Nears For President-Elect Biden, The Political Climate Is As Tense As Ever
by Joshua Hernandez, Editor-In-Chief
Over the past few weeks, President-Elect Joe Biden and Vice President-Elect Kamala Harris have dedicated their focus on their presidential transition. Despite President Trump continuing to press forward with his failure to concede the election, Americans are getting a glimpse at the upcoming Biden Administration through his Cabinet picks.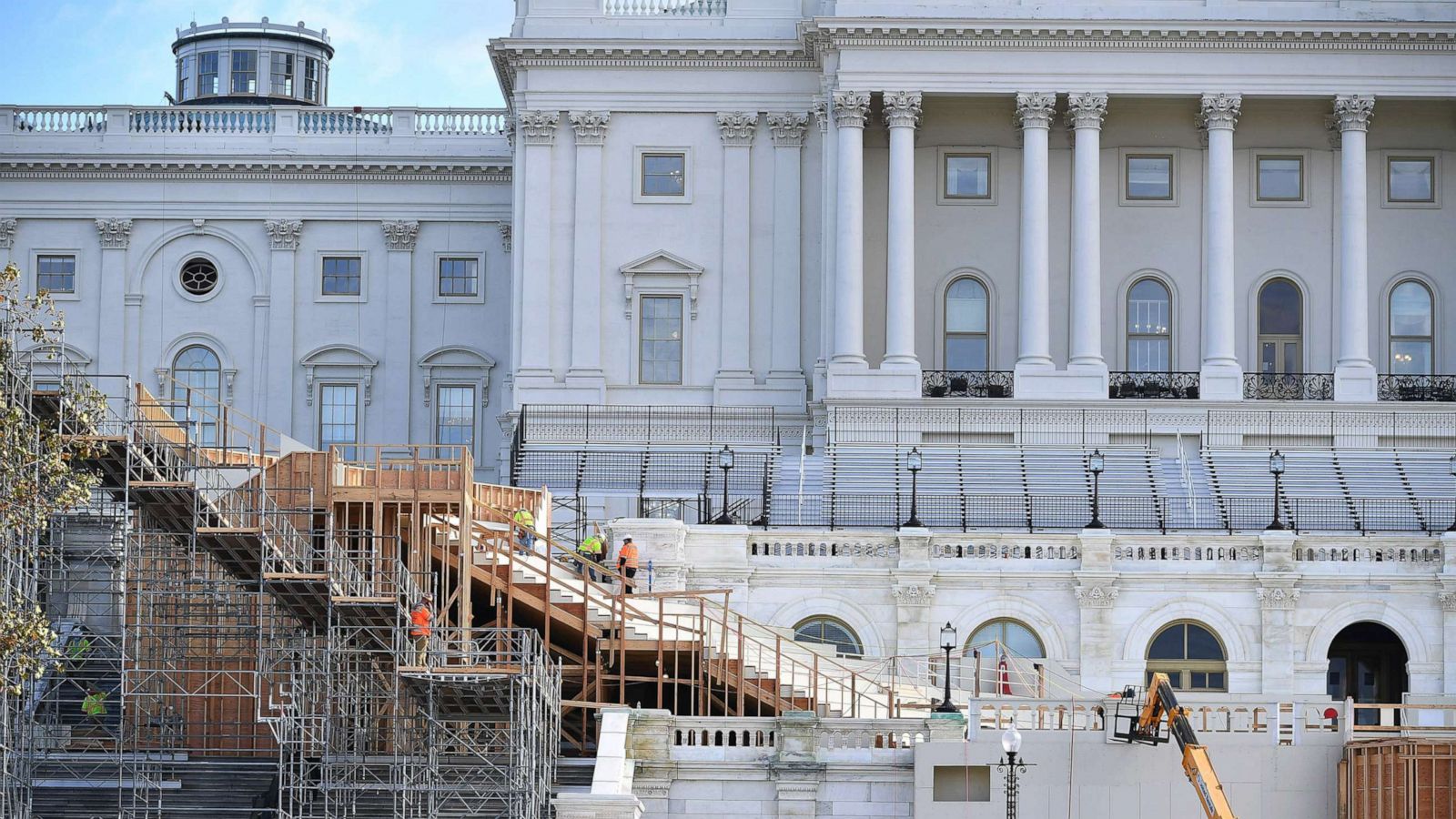 According to election polls, incumbent President Donald J. Trump has lost the election.
While this may seem like old news, the Trump Administration and Campaign team have continued their self-described "legal battle" against the election results, echoing their baseless claims of voter fraud and uncertified ballots even as key battleground states where lawsuits were filed – such as Arizona, Georgia, and Nevada – have doubled down, or even tripled down, with their confirmation of President-Elect Biden's election victories in their state.
Whereas President Trump and his personal lawyer Rudy Giuliani, the former Mayor of New York City, have decided to wage war against Republican Governor Brian Kemp of Georgia and other state officials over their refusal to believe the President's accusations of voter fraud, President-Elect Biden has swiftly begun his duties as the soon to be Commander-In-Chief, assembling his cabinet members and taking briefings on both COVID-19 and matters of Intelligence and National Security.
A glimpse into a potential Biden Administration and Biden Cabinet has gotten clearer by the day for Americans, as the President-Elect has prioritized political and administrative experience in choosing his supporting staff, a stark contrast to President Trump's Cabinet, which has featured many political outsiders and relatively inexperienced figures.
Thus far, President-Elect Biden's cabinet is fronted by veterans of the Obama Administration and politically experienced figures with plenty of history in D.C. and abroad, while also being tremendously diverse.
Antony "Tony" Blinken, President-Elect Biden's pick for Secretary of State, served as Deputy Secretary of State under President Barack Obama and likely has a rapport with President-Elect Biden.
Of course, the Blinken pick has been met with backlash from Republicans due to his time in the Obama Administration.
Amongst other cabinet picks for President-Elect Biden include former Secretary of State and 2004 Democratic Nominee for President John Kerry as Climate Envoy and Linda Thomas-Greenfield for U.S. Ambassador to the United Nations.
Moreover, Avril Haines was selected as the Director of National Intelligence, while Alejandro Mayorkas was selected as Secretary of Homeland Security. On Monday, California Attorney General Xavier Becerra was selected as the Secretary of Health and Human Services, the first Latino to hold the position if confirmed by the Senate.
Dr. Rochelle Walensky was selected as the Director of the CDC, while Dr. Anthony Fauci, who has gained the admiration and trust of the American people throughout the COVID-19 Pandemic, will return as Chief Medical Adviser for COVID-19 to President-Elect Biden.
President-Elect Biden's Cabinet picks have looked tremendously diverse thus far as promised. The selection of Janet Yellen as Secretary of the Treasury leads that pack, as she will be the first woman to front that post if confirmed.
On Monday, alongside Xavier Beccera being selected for Secretary of Health and Human Services, President-Elect Biden selected Retired General Lloyd Austin as Secretary of Defense, according to CNN sources.
President-Elect Biden has also filled some personal staff positions that do not require Senate confirmation. Ron Klain is yet another experienced selection for the Biden Administration, as he served as Chief of Staff to Vice President Al Gore from 1995-1999, while serving then-Vice President Biden as Chief of Staff from 2009-2011.
Furthermore, President-Elect Biden has hired an all-female senior communications team. While the President-Elect is far from finished with making his Cabinet and staff selections, he is already fulfilling a promise he made to the American people as his supporting staff stands to be one of the most diverse – if not the most diverse – in American history, a stark contrast to the Cabinet and staff employed by President Trump during his sole term in office.
On the election front, President Trump and his Administration have pressed forward with their baseless claims of election fraud, even after Rudy Giuliani tested positive for COVID-19 on Sunday. Despite opposition from President Trump and Giuliani, Georgia certified Joe Biden's election victory for a third – yes, third – time.
Barring anything unforeseen, President Trump's hail mary attempt to overturn the election results are essentially over, even if he and his team continue to press forward with their resistance to President-Elect Biden's victory.
On January 5th, the Georgia Senate Runoff Elections are set to take place, with two Senate seats potential up for grabs. If the Democrats win both seats, it will be a crushing blow for Republicans, as the Senate will be a 50-50 split, leaving Vice President-Elect Harris as the tiebreaking vote in the Senate in favor of the Democrats.
The runoff election will see Democratic Nominee Jon Ossoff take on incumbent Republican Senator David Perdue, and Democratic Nominee Reverend Raphael Warnock take on incumbent Republican Senator Kelly Loeffler.
Despite the 2020 Presidential Election being over, the political realm of the United States is still overwhelmingly active and constantly shifting. As Inauguration Day nears for President-Elect Biden, there will be a litany of developments between now and next month that will arise in our country as 2020 comes to a close.
Between COVID-19, the Senate runoff election results, the remainder of President-Elect Biden's Cabinet picks and President Trump's continuous refusal to concede the election, the American people may have a tumultuous, intense, and action-packed month ahead.